Attractive Convict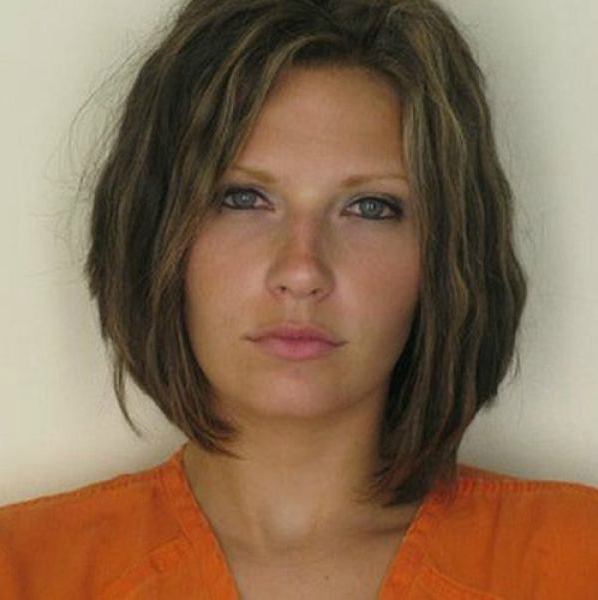 Attractive Convict is a meme based on a mugshot of an attractive twenty-something Caucasian woman. Captions focus on her beauty and her criminal background, similarly to the advice animal character Ridiculously Photogenic Guy. Prior to becoming an advice animal macro, the photo was seen in "sexy mugshot" compilation posts.
So who is that mugging for the camera? Florida resident Meagan Renea McCullough, arrested for driving under the influence. Her mugshot and arrest information were uploaded to Arrests.org in August 2012. The photo was featured in a compilation of mugshots showing attractive women on The Chive.
Notable examples include "Miss - Demeanor" and "Hot - wired the car she stole."
Later in August, the mugshot was seen on Japanese news website Daily News Agency, the /r/pics subreddit, and on popular imageboard 2chan. In April 2013, Redditor vestra posted McCullough's mugshot captioned "Wanted - In 50 states" to the /r/AdviceAnimals subreddit, where it rapidly received 8,800 up votes. Quickmeme, Buzzfeed, and Reddit continue to spread the meme, with other popular captions including "Can I have her - cell number."
Ms. McCullough, now Meagan Simmons, responded to the hype by tweeting "people should get over it." While she did not consider the photo attractive, she asserts it motivated her to change her lifestyle, become a medical assistant, and focus on her family.
Read Less
Read More