Business Dog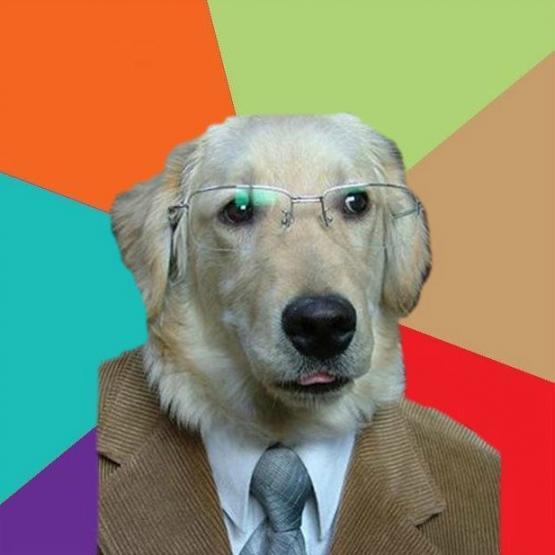 Business Dog is a spin off of Business Cat - in other words, a meme with a photo of a pet animal dressed for success, saying things that a boss might say. The image macro was first spotted in February, 2011.
The image shows a lab wearing aviator glasses and a business suit, and making dog-business puns.
Popular on Buzzfeed, some notable examples include "Another round of layoffs this week - it's gonna be ruff," and "I'm sorry to miss the presentation - you don't have to hound me about it."
Looking for subtle humor? You're barking up the wrong tree.
Read Less
Read More