Dwight Schrute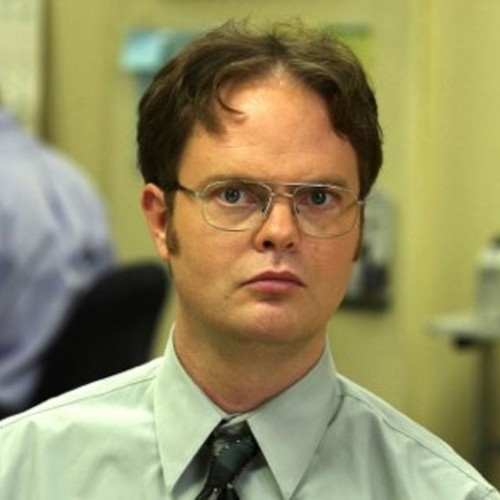 The Dwight Shrute meme, also known as Schrute Facts is inspired by the character of the same name from the TV sitcom The Office. The text starts with a common belief, followed by Dwight's refuting of it. The point: rationalized, buzz-kill.
Dwight Schrute (Rainn Wilson) was a mainstay of the recently ended and justifiably popular sitcom, a realist, survivalist, and fact-proclaimer.
This image macro pairs Shrute's face with quotes from the show. The meme first appeared on FunkyJunk in February 2011, and spread via Quickmeme and Reddit in April, 2011. The split text usually includes the word "False" preceding Schrute's rebuttal of whatever common belief is postulated.
A popular caption rebutts the the lyrics of the Beatles' song "All You Need is Love," insisting a person only needs water and food to survive.
A Tumblr blog, and images on eBaum's World, Uproxx, Buzzfeed, and Twitter have gained many followers. By February 2012, more than 300 Schrute Facts were submitted to Reddit and Memegenerator.
"It's raining cats and dogs? - False. Precipitation consists almost entirely of water," is one popular example of this meme.
Read Less
Read More