El Arte de Amarte por Nappa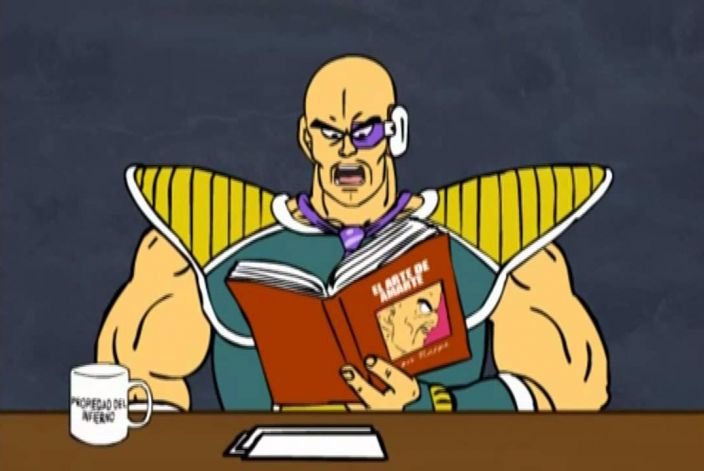 This meme depicts the book The Art of Loving by Nappa.
The character's book of love advice and love declarations is spoofed in this meme.
The image is a screen capture of Nappa in full warrior regalia.
The book itself contains sentiments such as " I ate millions to conquer planets and was never defeated. But would die if I can not win your heart."
And "For your love, die more times than Krillin. My love for you is so pure and sincere, you could ride the flying cloud."
The character declares passionately that he fought hundreds of galaxies over the course of a year, but he would cross the entire universe just to get a smile from his beloved. Naturally, quotes such as "Your image echoes in my mind stronger than the explosion of Chaos," are ripe for meme making.
Read Less
Read More