Emperor Palpatine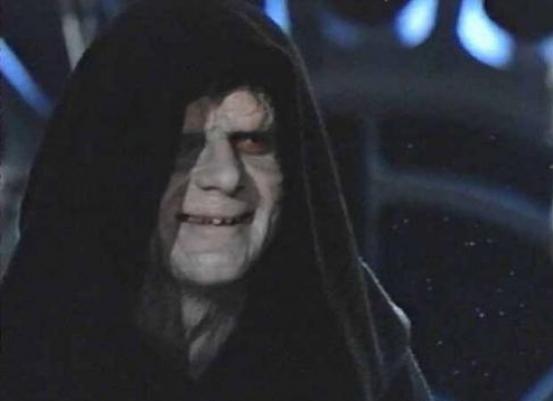 A character from Star Wars VI - Return of the Jedi, Emperor Palpatine, or Darth Sidious, was an angry man. Played by Scottish Shakespearean actor Ian McDiarmid, this screen shot is framed by a top captioned text that reads "Good, good" or "good" taken from a scene in the movie, with the bottom half of the caption referring to something that the character wants to have happen to you.
Notable Examples
Good, good...
Let the bullshit flow through you
Good
Let the cake flow through you
Good, good...
Let the hate flow through you
Read Less
Read More