Engineering Professor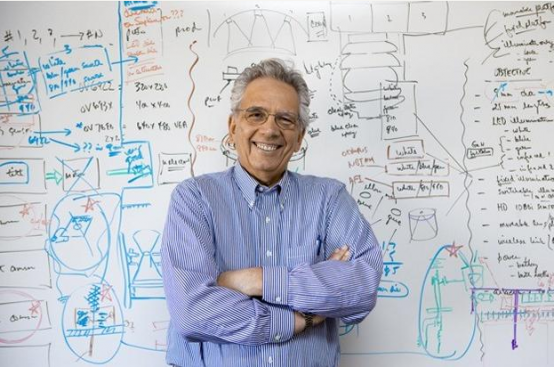 This meme is an advice animal style image macro that utilizes a photo of a professor positioned in front of a white board which is covered in notes. The captions portray the professor as academically intelligent but technologically incompetent or impaired, with high expectations of his students.
The prof first appeared on Memegenerator, and was then posted to Reddit in March 2011, captioned "Says class won't involve much math - Entirely math."
The original photo appeared in a January 2010 profile article on University of South Florida professor Dr. Richard Gitlin, an electrical engineering professor and cofounder of digital subscriber line (DSL) technology.
While this series began as commentary on college-level engineering classes, it quickly grew to include any professors considered too rigorous, self-contradictory or technologically incapable.
The meme is similar to the stereotypes shown on memes such as High Expectations Asian Father, Unhelpful High School Teacher and Technologically Impaired Duck.
In March 2011, it spread on the Body Building Forums, as the single topic blog Fuck Yeah Engineering Professor, Geekosystem, and Bigster in the spring and summer. By the following year, the Quickmeme page had more than 6100 submissions, many shared on Reddit and Tumblr.
Notable Examples include "$180 textbook - his."
Read Less
Read More