Ermahgerd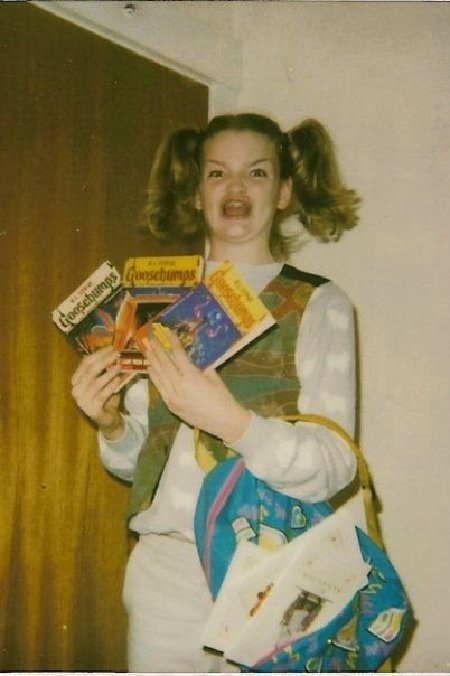 This meme represents the funny "retainer lisp" portrayed on popular TV programs and in films - examples include Beth from Total Drama Island, and Stan's sister Shelly from South Park.
Ermahgerd, a.k.a. "Gersberms" and "Berks," is a lisped pronunciation of "oh my god." This image macro series features a young woman holding several books from the young adult horror fiction book series Goosebumps. The phonetically written captions are designed to showcase the speech impediment caused by an orthodontic retainer, and usually utilize a snowclone template "Ermahgerd X."
In March 2012, a post titled "Just a book owners smile…" appeared on /r/funny[9] subreddit, showing the photo of a young girl holding three Goosebumps books, her mouth open, her expression excited. Redditor plantlife linked to a Quickmeme, captioning the photo "Gersberms - Mah fravrit berks." This image macro was submitted as "BERKS!" as well, reaching the front page of Reddit within two weeks.
It spread via Funnyjunk, Derp, Reddit, and with an animated GIF of Malena Ernman performing a rendition of the orchestral musical piece "Flight of the Bumblee."
Notable examples include "Havin' fern ain't herd - wen you have a lerbery curd."
Read Less
Read More