Evil Toddler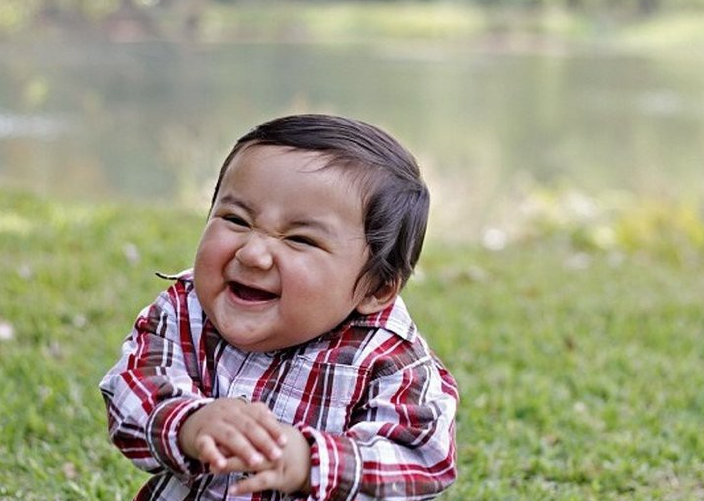 The Evil Toddler meme is an advice animal image macro that shows a photo of a laughing child. The captions describe mischievous misdeeds, pranks and behaviors that could occur with young children.
In October 2012, Redditor altmedsol submitted a photo to the /r/pics subreddit slugged "Evil Plan," and featuring a smiling toddler with menacingly clasped hands. Redditor tattedspyder submitted an image macro to the /r/AdviceAnimals subreddit the same day, featuring the same photo but now captioned "I will save all of my urine - for right in the middle of the changing!"
Another notable example: "Thanks for the stickers mom and dad - they'll look great on the car windows."
In October, The Huffington Post, the Internet humor blog Pleated Jeans, and BuzzFeed posted notable samples. In December, a Facebook page titled "Zlowrogi Brzdac" or"Sinister Toddler," was created in Polish.
Evil Toddler is, then, internationally evil.
Read Less
Read More