First World Problems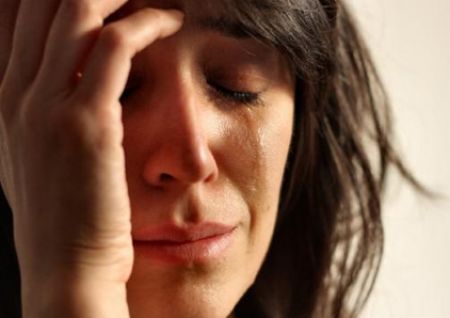 The meme First World Problems is also called "White Whine." An image of a weeping Caucasian woman is accompanied by a split text caption expressing distress at a situation that could only happen in the "first world." They show the frustrations and issues experienced only by highly privileged people in extremely well off countries. The meme is frequently used to make fun of trivial issues and inconveniences.
The earliest reference to the phrase "first world problems" are found in a 1995 song by the Canadian alt rock group the Matthew Good Band, in their song "Omissions of the Omen." An Urban Dictionary entry was made in August 2005, explaining that the phrase refers to problems from living in a wealthy, industrialized nation that residents of the third world would "roll their eyes at."
In November 2008, a Tumblr blog entitled "The Real First World Problems" appeared. In June , 2009, Something Awful featured a Comedy Goldmine post titled "#firstworldproblems," whining about Twitter. The /r/firstworldproblemssubreddit appeared January 2011. Other examples are found on Tumblr under the tag "first world problems."
In January 2011, stand-up comic Louis C.K. included a bit on his third comedy album "Hilarious," describing the gap between the issues of first world citizens and the survival struggles experienced by those living in the Third World.
A collection of first world problems images posted to BuzzFeed in March 2011. Posts to Meme Generator rapidly followed.
Read Less
Read More