Friendzone Johnny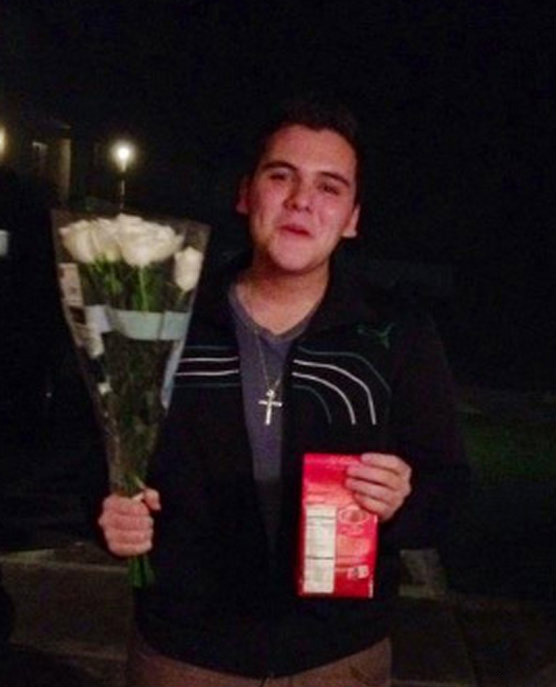 The Friendzone Johnny meme "Plans for weeks - humiliated for a lifetime." Another notable example: "Friends - without benefits."
Friendzone Johnny is an advice animal image macro series that presents a photo of teenage boy holding a bouquet of roses. The photos is captioned with phrases relating to unrequited love and rejection.
In January 2012, Redditor shakee submitted"Friendzone level 99" to the /r/funny subreddit and FunnyJunk with this screenshot of a Facebook photo showing a male teen with a flower bouquet, and this description: "This is how you do it. He comes to my house at midnight to wish me a happy birthday(: I am so blessed to have such great friends. Thank you sososoo much Jonathon!"
Based on that, a Quickmeme submission was created the same day, and posted to Reddit. While
"friend zone" refers to a relationship in which one party wishes to become romantically involved while the other wants to remain friends, in this case, the teen in the photo, Johnny Solis, was comforting a friend whose father had passed away. The subject's response to the meme explaining this did not stop Friendzone Johnny the meme from spreading exponentially via Quickmeme and Tumblr.
Read Less
Read More