Good Dog Greg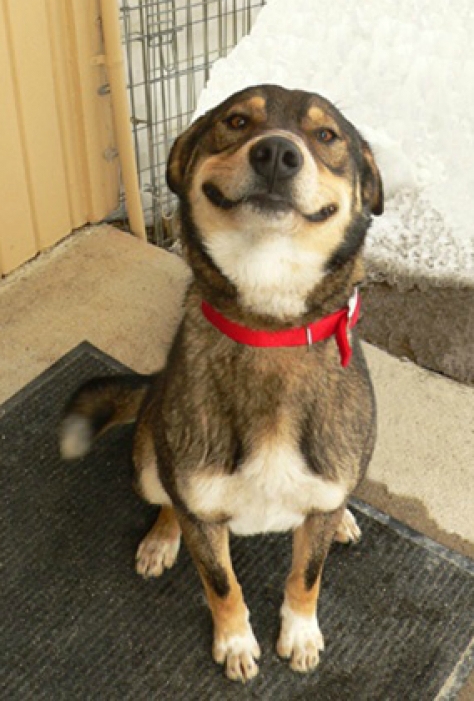 The Good Dog Greg meme proclaims "Left inside all day - didn't ruin the carpet." This
advice animal image macro shows a photo of a brown and white dog looking up at the camera, his expression resembling a smile. The captions that accompany the photo reveal the pup to be selfless and kind, similar to the Good Guy Greg mean which it is a derivative of.
The dog's photo was snapped by Andrea Nelson in Hailey, Idaho at the Animal Shelter of the Wood River Valley. The canine's name is"Smilin' Trudy." She was described in an article posted on the Sun Valley website in March, 2008.
Originally posted to Reddit in the thread "Guilty Smile," September 2011, the photo's first known text was posted to Quickmeme the same using the caption "Paws wet - stays on carpet."Another notable example is "Sees postman - let him pet."
The meme spread via Reddit, the blog Irene's Internet, Cheezburger, FunnyJunk, Tumblr, and Memebase. There is also a Facebook fan page for Good Dog Greg.
Read Less
Read More