Good Guy Boss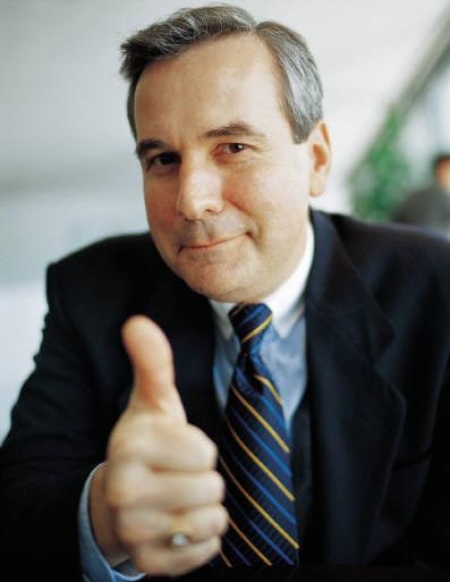 The Good Guy Boss meme features a pleasant-faced middle aged Caucasian businessman in a business suit, offering a gesture of "thumbs up." He's a stock photo originally hosted on the Microsoft Office image data base. In March 2012, however, he appeared on the r/Advice Animals subreddit, where he received more than 14,000 up votes.
Like Good Guy Greg, the captions reveal a kind and generous person, in this case, a manager who doesn't even mind if his employees goof off. "Walks by and catches me on Reddit - make a meme out of me and we'll pretend this never happened."
The "Good Guy Boss" Quickmeme also appeared in March 2012, and accumulated 640 submissions in a year. In February 2013, Redditor Shishakli submitted an image macro praising bosses who provide adequate wages. Later that month, Redditor gkden submitted an image macro retelling the way the boss reacted to his resignation, "On a personal level I'm sorry to see you go - but on a professional level? You're making a great decision." Hopefully this Redditor found another boss this nice - outside of a meme.
Read Less
Read More