Good Guy Greg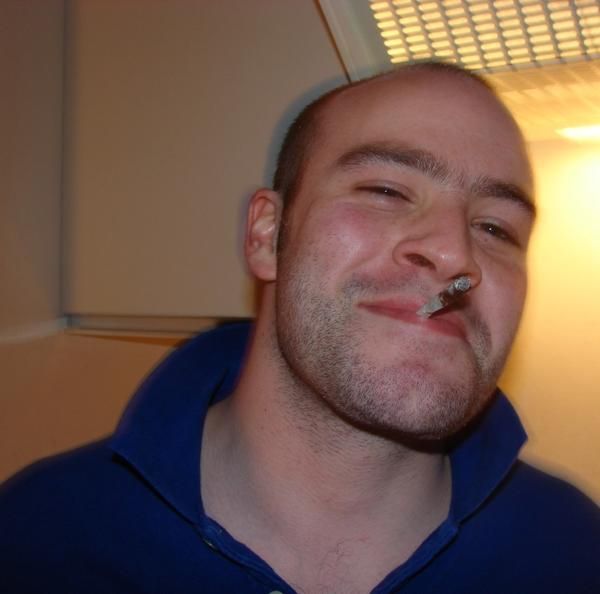 Good Guy Greg is a nice guy. As such he's rare in the world of memes. This meme is an advice animal image macro series. Greg depicts a photo of a man with a square jaw, smiling at the camera, a homemade cigarette which may or may not be a joint, squarely in his mouth. He is the polar opposite of animal macro Scumbag Steve.
Good Guy Greg's captions reveal a kind, easy going, empathetic character. He may not be a rocket scientist, or even get every joke, but he's a nice guy. The captions are split top and bottom.
The meme began on 4chan's /b/ random board, but the date of posting is unclear. In April 2011, the template photo appeared on the image remixing site Canvas described as "This is Good Guy Greg."
Good Guy Greg wears a blue golf shirt, and keeps the collar up. Some popular examples of this meme include "Disappears for half an hour...shows up with Burger King for everyone," and "Gets Rick Roll'd... Listens until the end".
The first Good Guy Greg Quickmeme macro was captioned "Sleeps on your couch... makes breakfast." Featured in Urban Dictionary, Good Guy Greg's Tumblr blog was created in October 2011; a compilation of this meme's best moments was published by Buzz Feed in the same month. Greg also has a popular Facebook page, Quickmeme page, and a Meme Generator page.
Read Less
Read More